Adult Services
Accessibility, Civic Engagement
Questions for Rethinking Policies with Access in Mind (click for toggle)
When considering whether to implement or change a policy, rule or guideline, _____ Public Library considers the following:
▪ Is this a legal expectation required as a public non-profit organization and/or by city, county, state and/or federal statute?
▪ Will this attract and retain children, individuals, families, volunteers, and partners who reflect a broad interpretation of diversity?
▪ Will this reflect best practices and principles in the field of library science?
▪ Will this enhance the quality of the library learning environment?
▪ Will this ensure an equitable and uniform opportunity for participation in learning experiences?
▪ Will this promote and expect efficient and effective use of fiscal and human resource.
Adapted by Julie Keown-Bomar, University of Wisconsin Extension Original Source.
Focus on Poverty: Self Study
This list of resources, books, videos, articles, and exercises was recommended as the most useful homework assignments by the participants in the 3-session Understanding Poverty workshops in the fall of 2017.  If you have questions about any of them, would like further suggestions for continued learning, or have suggestions of resources to add, please contact Leah.  Public Library Directors needing contact hours for certification can document up to 10 hours spent on these resources as Category C learning.
Evaluations for Adult Performers
Click for the
Census 2020 information page.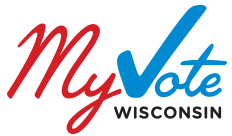 Nonpartisan
Click to go to MyVote for Voter Information and Online Registration