FIND YOUR LIBRARY
Use map or list views of all 54 libraries in the ten-county area served by IFLS Library System.
We've got links to find public libraries in other
parts of Wisconsin, too.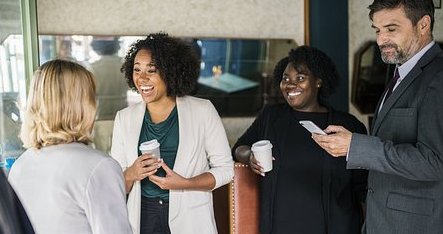 Speak Up for Your Library!
Library of the Week
Centuria Public Library
The Centuria Public Library provides materials and services that fulfill the educational, informational, cultural and recreational needs of the entire community in an atmosphere that is welcoming, respectful and businesslike.
2018 Annual Report Snapshot
Number of times our 514 public computers were used
Number of things checked out by 239,954 people
Number of times adults, teens and kids attended 7,709 free public programs
Resources for Library Friends, Trustees and Foundations
FRIENDS GROUPS
Get help to make your Friends Group effective and fun.
TRUSTEES
A collection of the best resources for library and system trustees.
IFLS Trustees Page
Meeting information
and more
FOUNDATIONS
You want to start a foundation? Energize an existing one? Great! Here are some links.
What is a Library System?
We envision a network of amazing libraries. IFLS staff and our partner libraries collaborate to provide outstanding, engaged and inclusive services that contribute to informed, connected and literate communities. Our mission is to inspire and facilitate library success by providing member libraries with the tools to serve, empower and lead their communities.
Libraries are the thin red line between civilization and barbarism. —Neil Gaiman
Talk to us
IFLS General: 715-839-5082
Toll free within 715 area code: 800-321-5427
Fax: 1-715-839-5151
Interlibrary Loan Office: ext. 1
MORE Office: ext. 2
ILL Toll-free fax: 1-877-267-1023
Open Hours
M-F: 8am - 5pm